Day Cruise Gift Card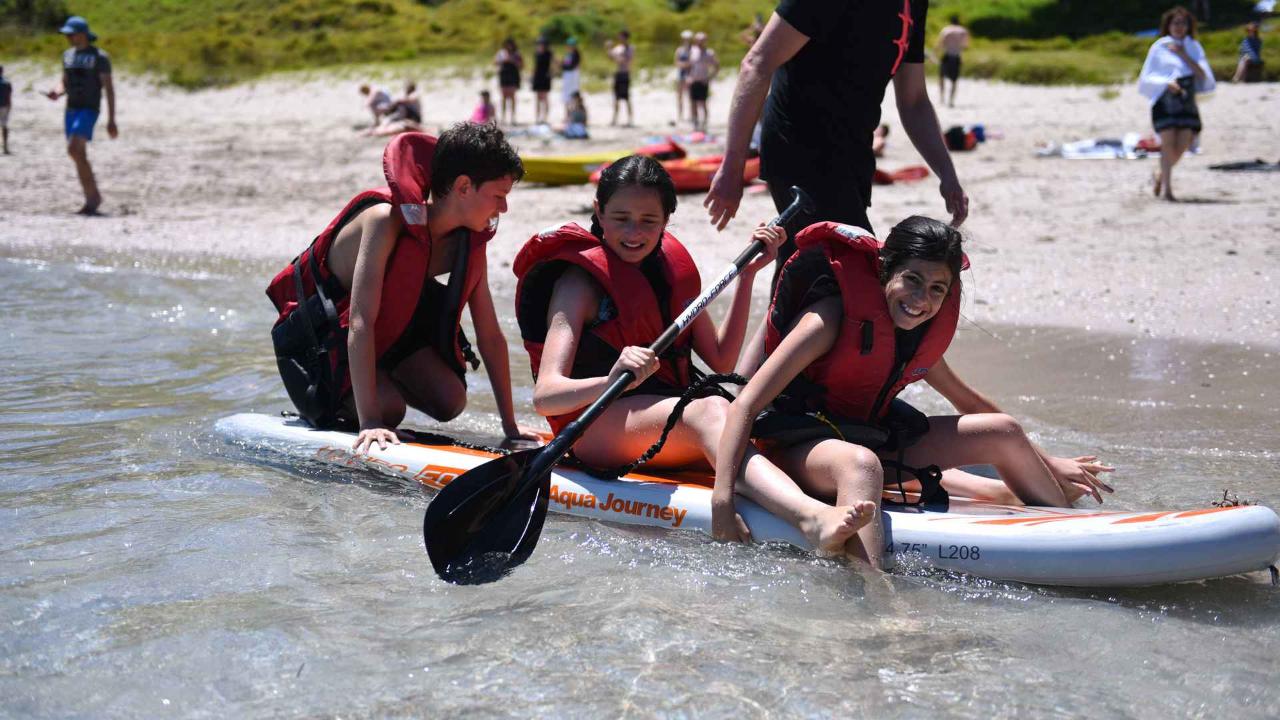 Location: Paihia, Bay of Islands
Product code: PQBCFB
We depart at 7.45am from the Paihia wharf by our sea shuttle to take you to a quiet bay in the Bay of Islands where The Rock Boat has been anchored overnight. Safety briefing commences upon arrival then we get underway for a day cruise in the Bay of Islands.
On top of our to-do things are; kayaking, snorkelling, paddle boarding gathering fresh seafood and tasting it, and lets not forget island trekking - walking up to the top vantage points and witnessing the majestic panoramic view of the Bay is a memory to behold. If conditions allow, we'll gather mussels from the kelp-covered outer reefs to enjoy on the way home (along with the unique experience of eating sea urchins raw if you're brave enough).
You will have time to enjoy the remote beaches - perfect for a game of beach cricket or volleyball. On the homeward cruise, we'll enjoy those mussels, freshly steamed, and watch out for the abundant local marine and birdlife...hopefully, we'll see penguins, dolphins or orcas at the Bay of Islands!